Gualdi Moulds, a precision engineering company since 1968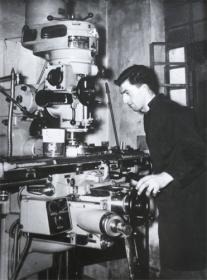 The Roberto Gualdi precision engineering company specialises in the design and production of injection moulds for plastic and heat-hardening materials. It can boast of a skilled and well-organised operation capable of satisfying all our customers' needs with regard to both the design and the manufacture of any kind of mould.
Our solid experience and professionalism enable us to serve a broad range of sectors including electronics, white goods, household items, domestic and industrial heating, home and office furnishings, stadium seating, bobbies, automotive, building and so on.
The materials and technologies used give our products the highest standards of quality as well as efficiency of use.
OFFICINA MECCANICA GUALDI ROBERTO &C snc
Via Roma, 119 - 38083 CONDINO TN | Tel. 0465 621110 - Fax 0465 622284
gualdistampi@gualdistampi.it
P. IVA 01454880228
Informativa per la privacy

MADE IN KUMBE